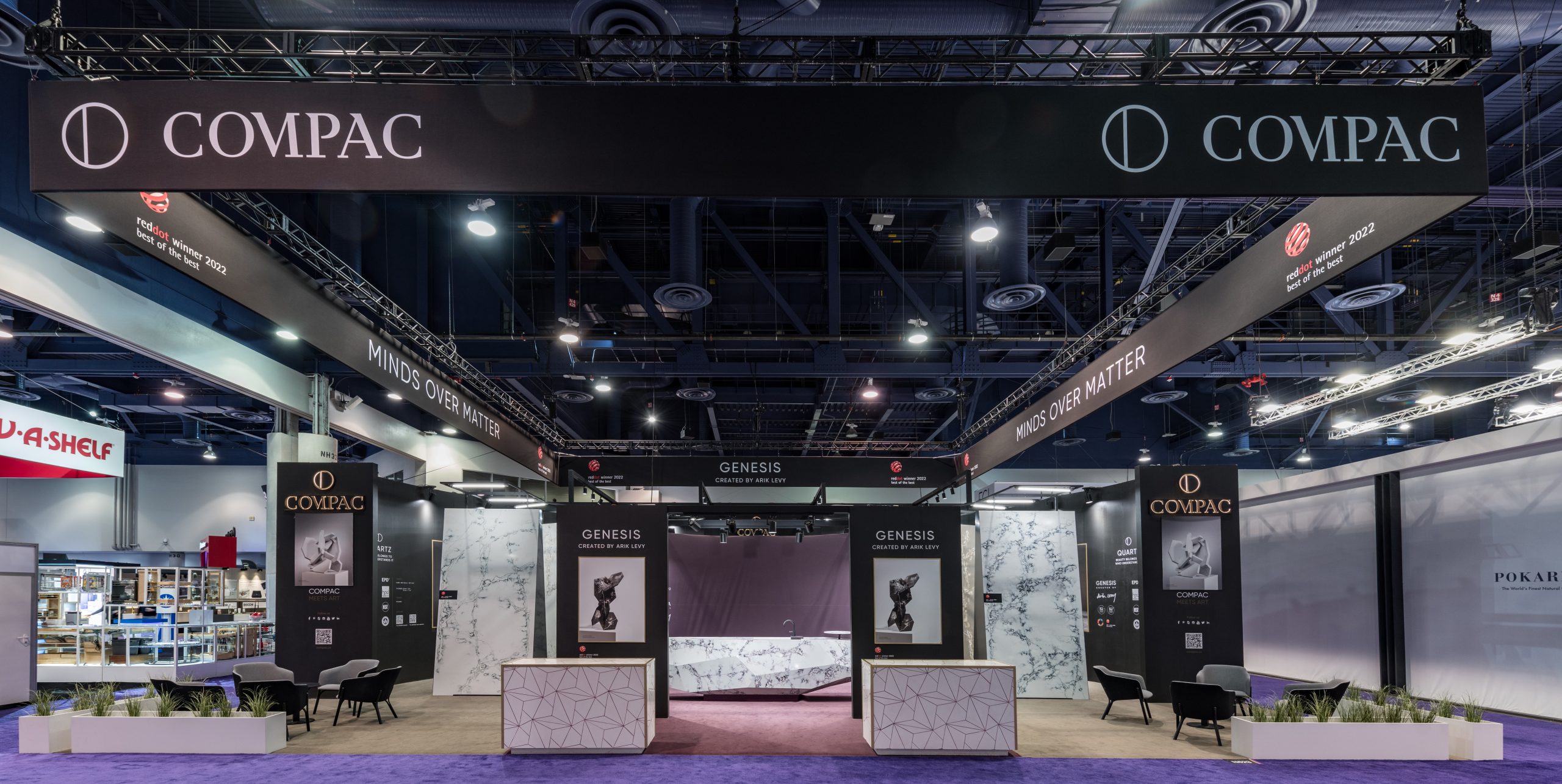 Las Vegas, February 3rd, 2023 COMPAC has been present for the sixth consecutive year at KBIS to present its new designs to the American market. During the fair, held from January 31 to February 2 in Las Vegas, the multinational company shared its Minds over Matter philosophy through two spectacular stands, dedicated to Terrazzo COMPAC and Quartz COMPAC, featuring exclusive pieces by Elisa Ossino and Arik Levy.
COMPAC's global success is due to the fact that the Spanish company's materials combine excellent technical performance and innovative designs that allow for a multitude of domestic and public applications. The brand, an international reference thanks to its constant commitment to R+D, carries out intense creative work with artists with whom it explores new aesthetic horizons for its materials.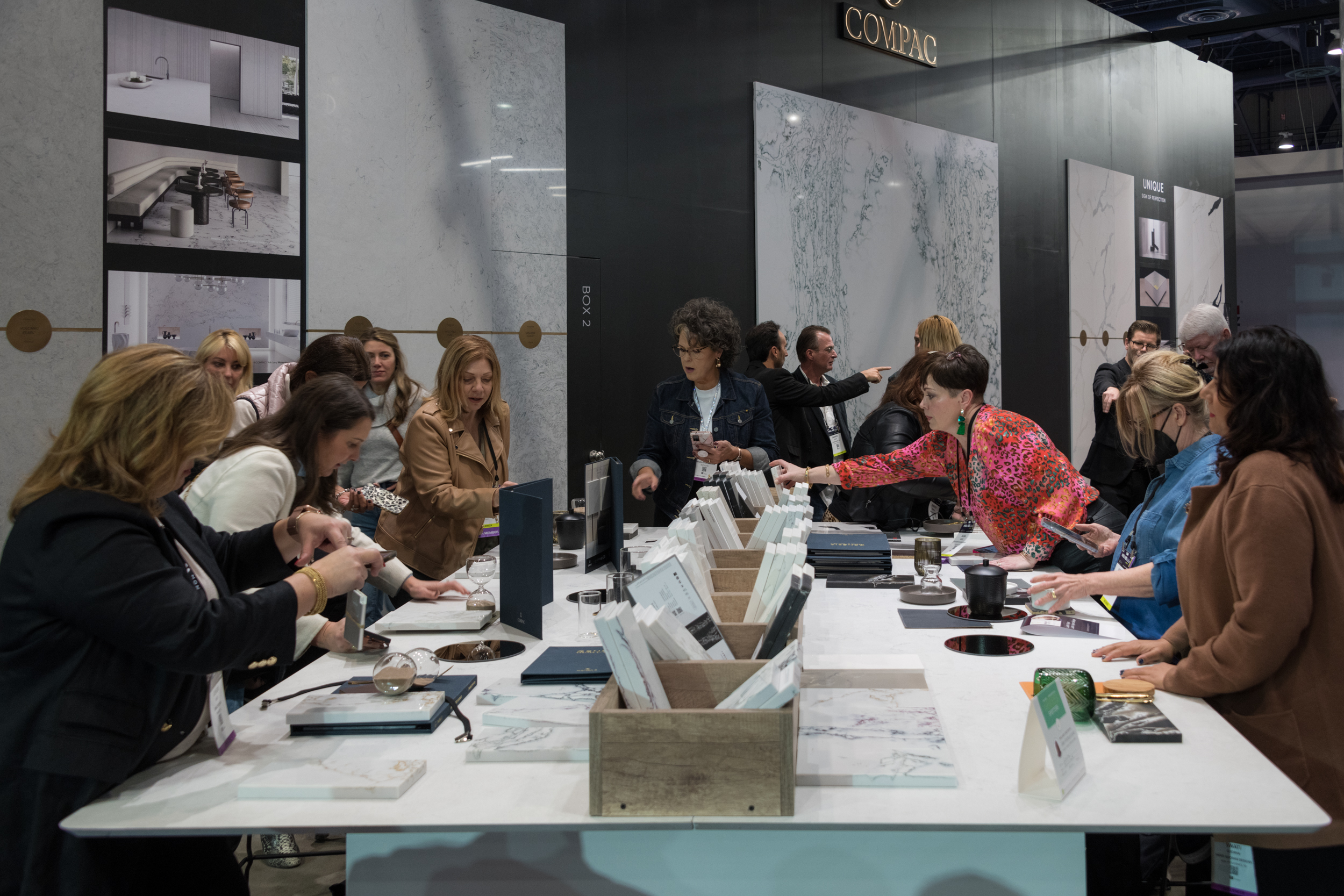 Rhea by Elisa Ossino
COMPAC has technically reinterpreted terrazzo to dress the outdoors with flooring and countertops full of uniqueness and aesthetic freshness. At KBIS, COMPAC presents its new designs of Terrazzo HPS with the Micro, Petra and Classic lines, ready to be applied in outdoor spaces and with intensive use.
Inspired by the versatility of COMPAC's intelligent material, Terrazzo High Performance Stone (HPS), architect and designer Elisa Ossino has created an outdoor countertop, called Rhea, whose lines evoke the volumes of classicism. The elegant piece is enhanced by a curved lattice with a monumental effect, also made of Terrazzo.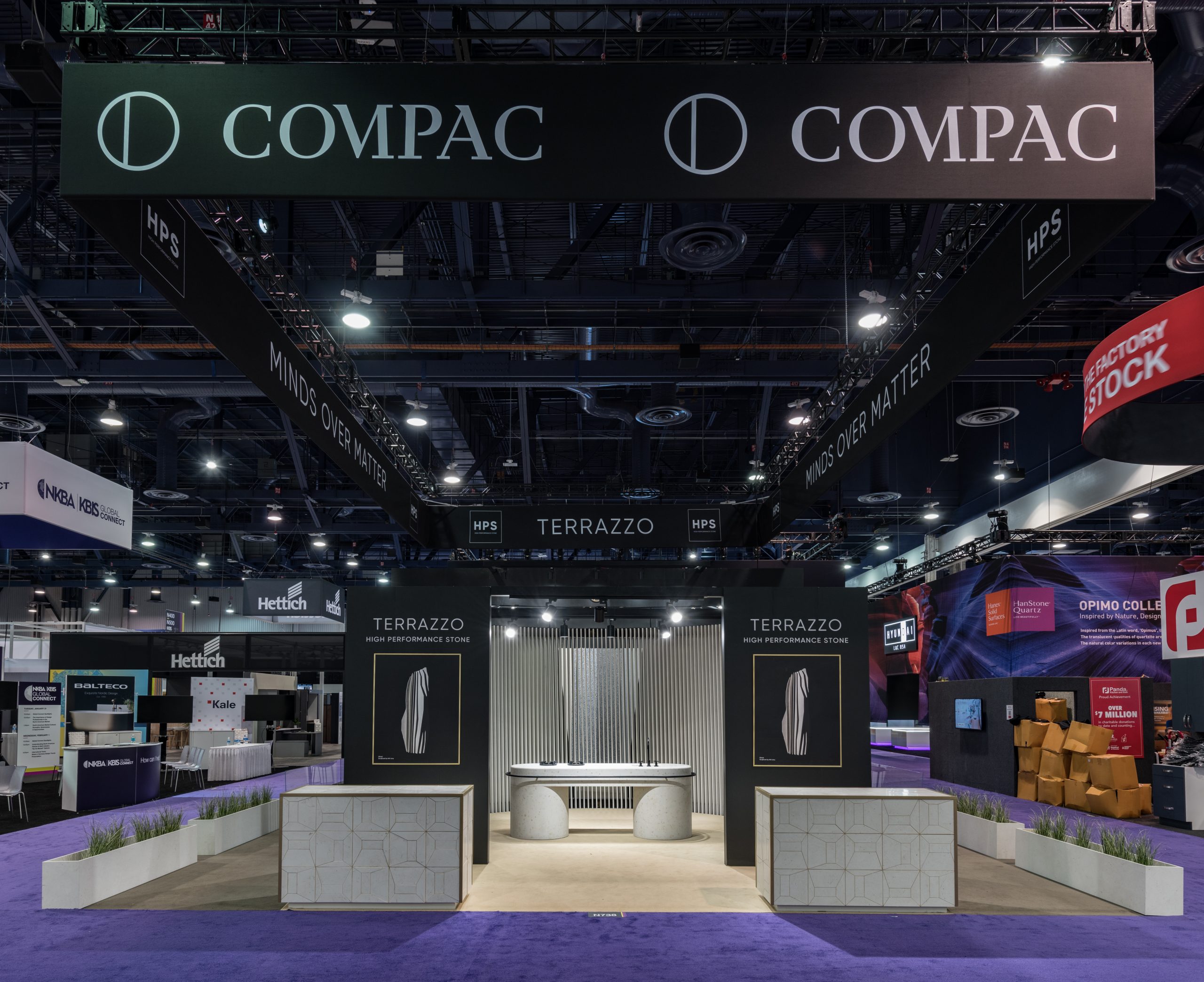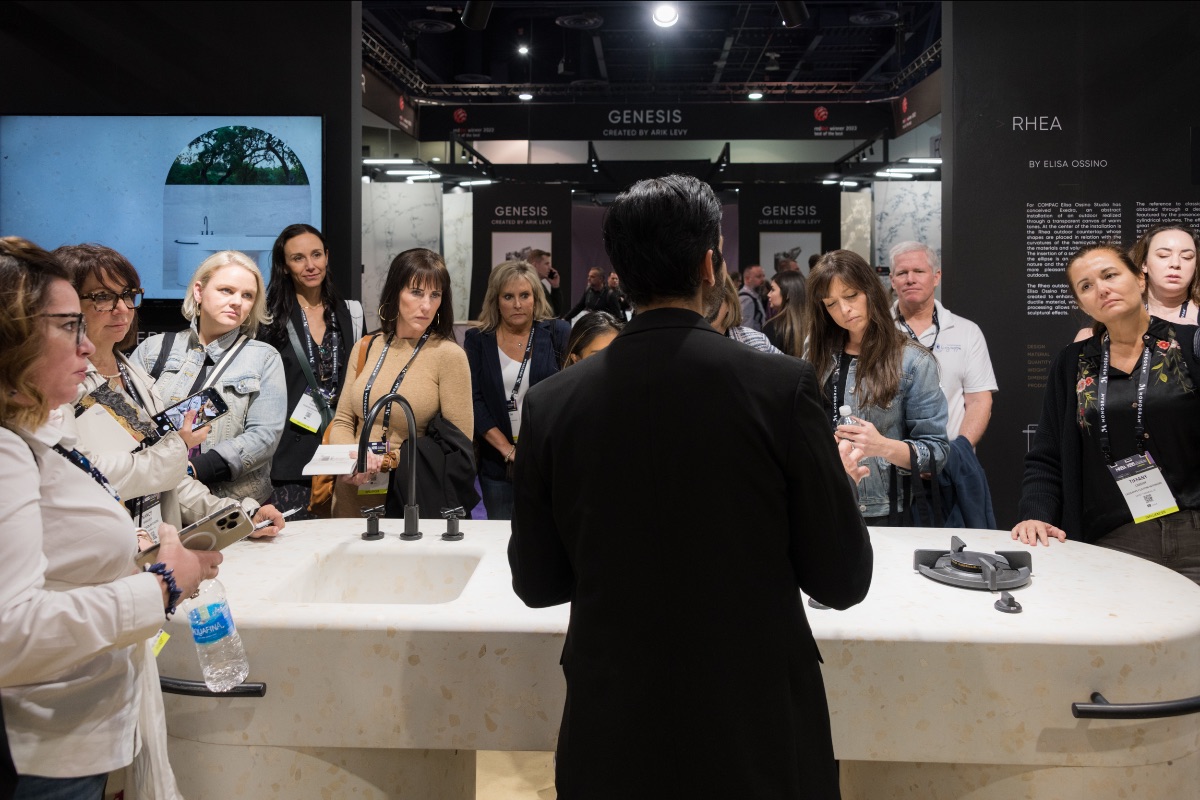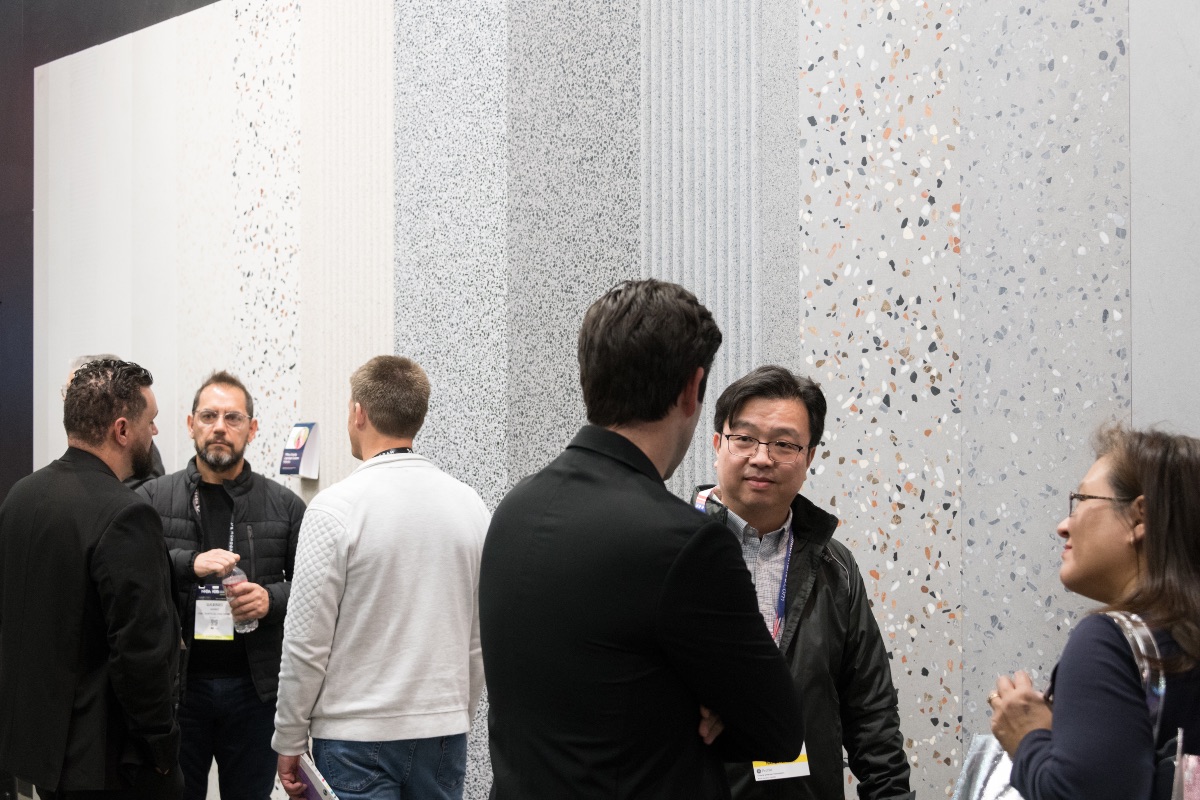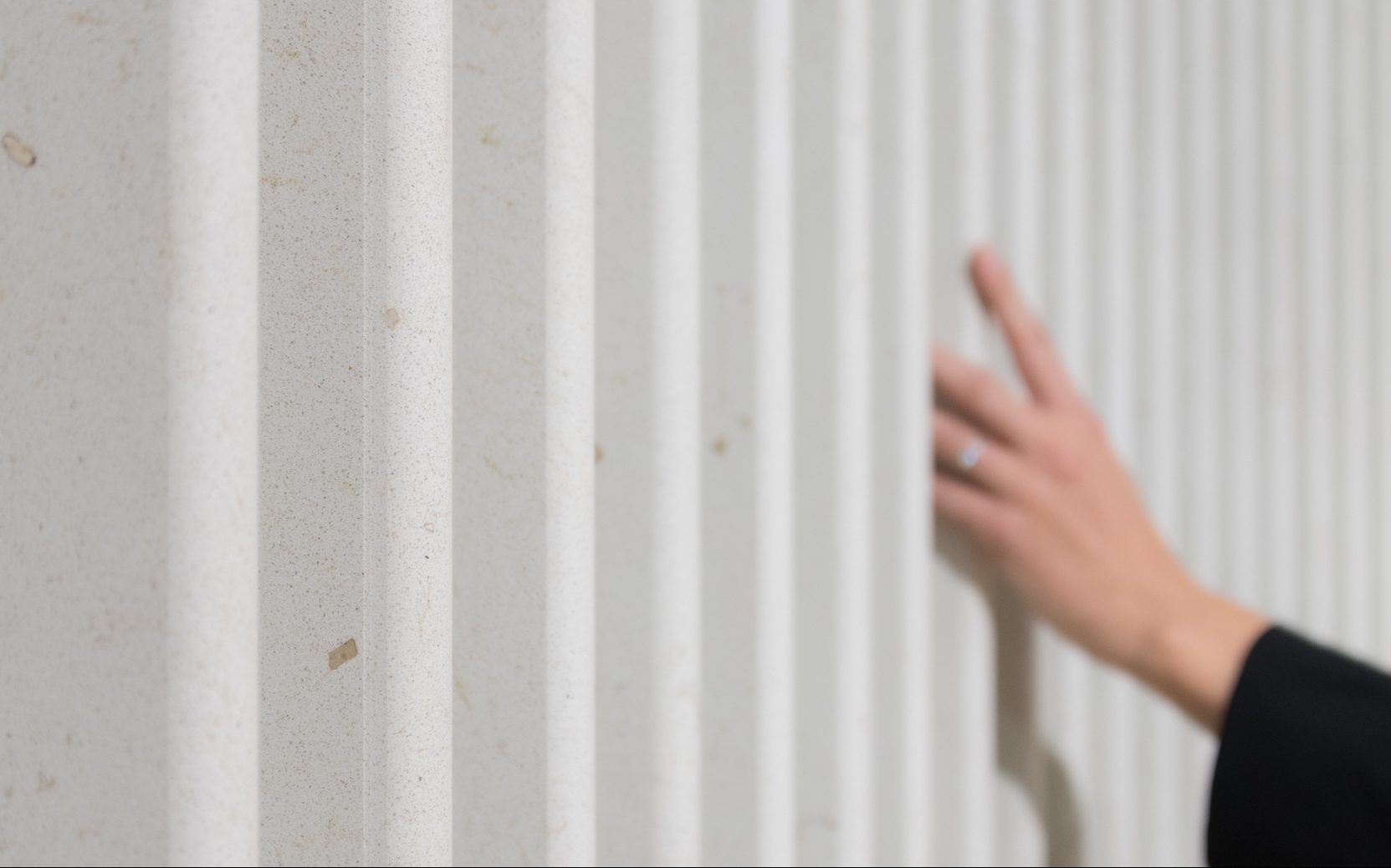 Quartzrock Viola by Arik Levy
In the Ice of Genesis collection, created by Arik Levy for COMPAC, visitors to KBIS have discovered the new Ice Viola, Ice Ink, Ice Green and Ice Gold, which bring different shades to the expressiveness of the design inspired by the glaciers and frozen lakes of the Arctic.
On the new launches, COMPAC has unveiled the QuartzRock Viola piece. This kitchen surface, designed by the creator of the collection, is an imposing piece of quartz weighing one ton made with 7 Ice Viola slabs, which showcases the expressive power of the material.
Ice of Genesis brings personality to any interior environment and has been honored with the RED DOT Best of the Best 2022 international award, whose jury noted that "Ice of Genesis is fascinating in its radiant visual appeal and design independence. Born from a confluence of art and design, the technological quartz projects a new statement that challenges the viewer's imagination in each of its possible realizations."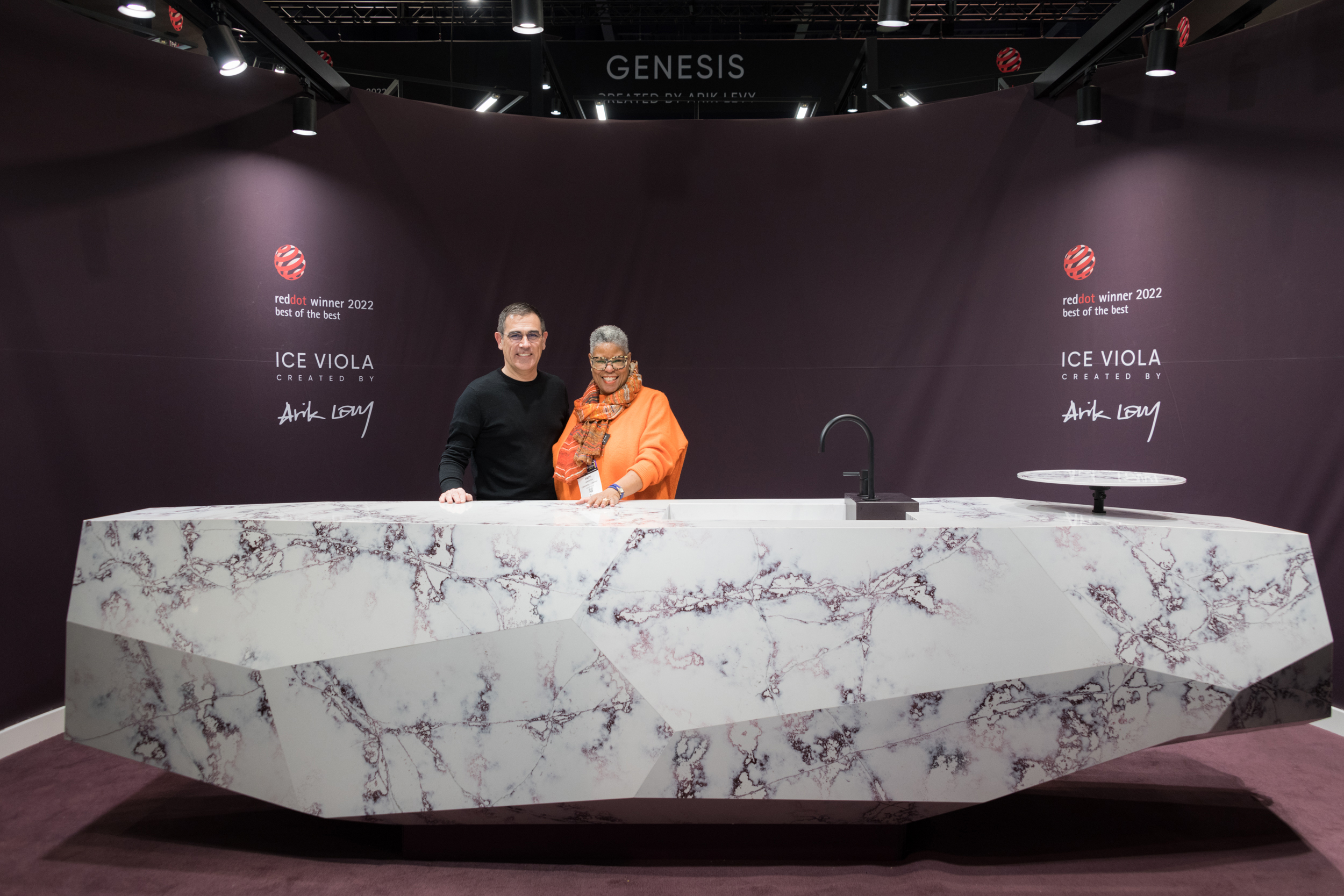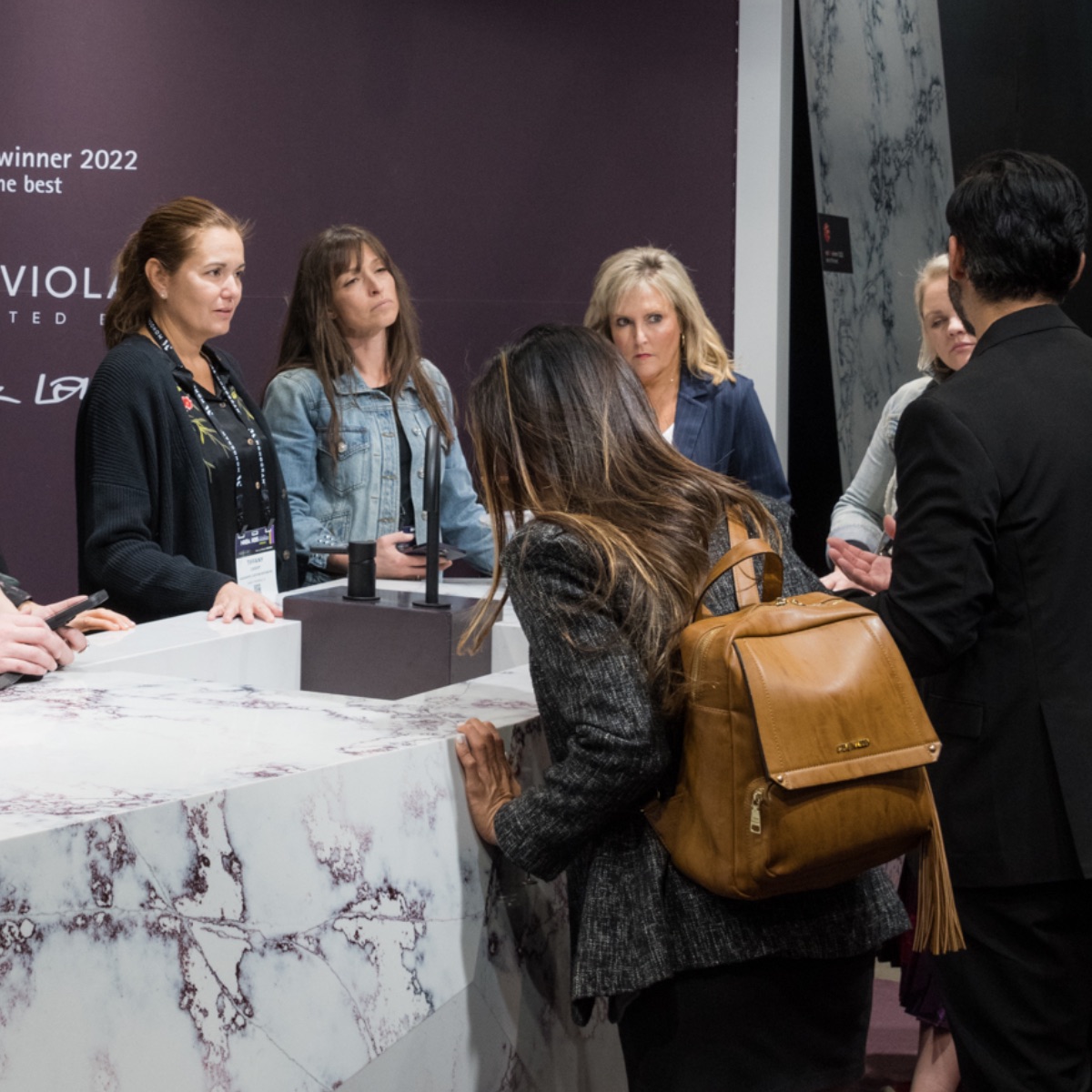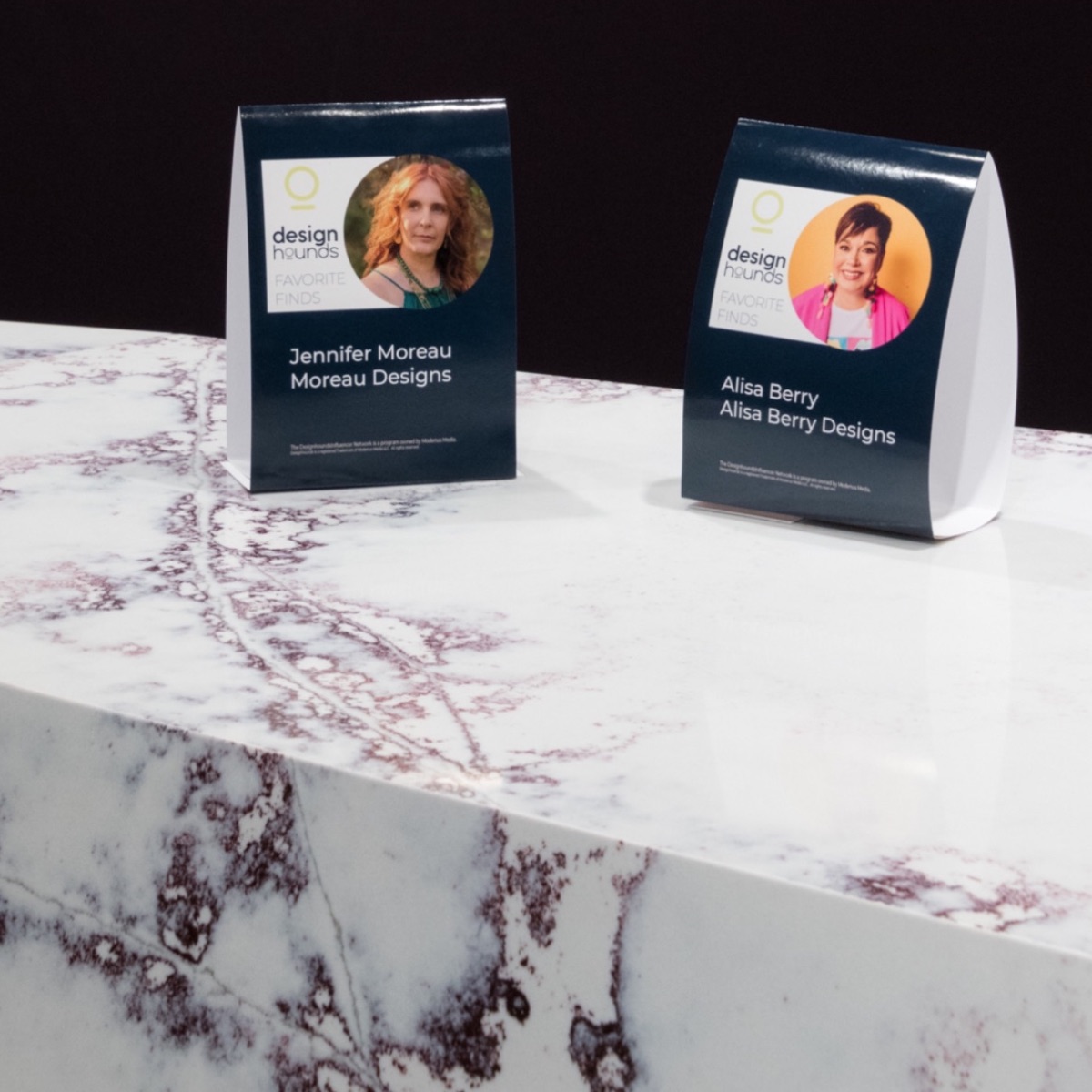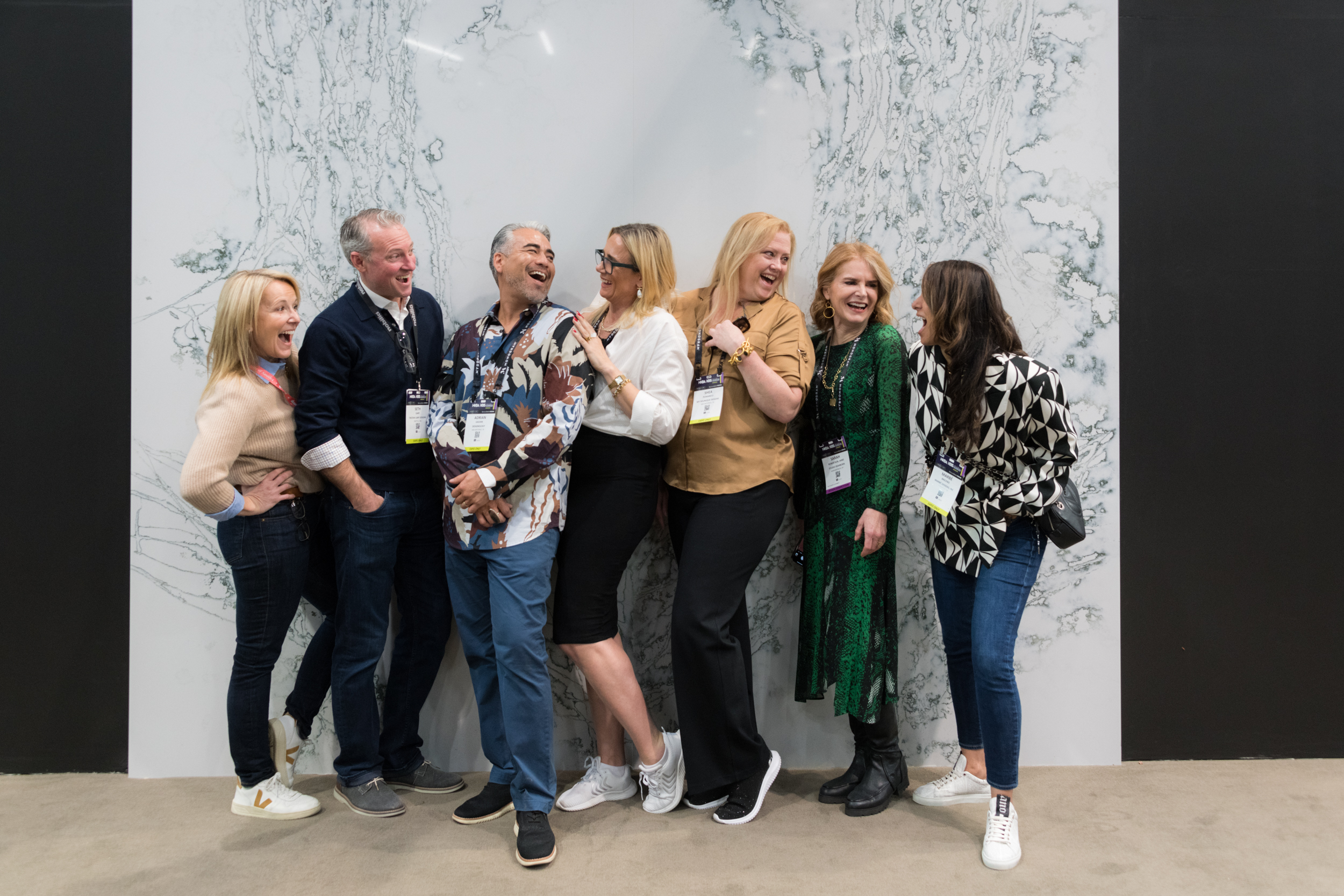 Photo gallery