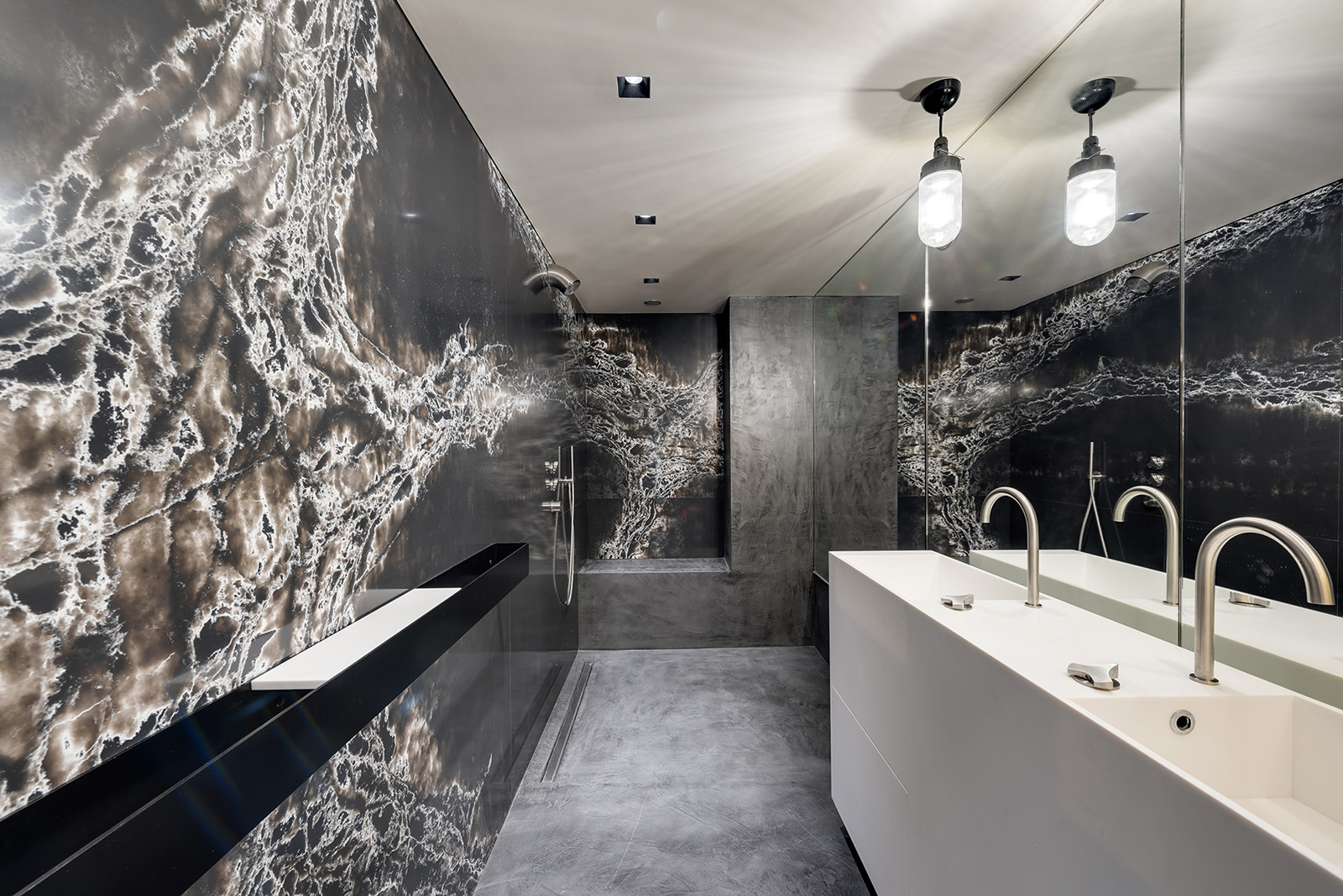 © ArikLEVY_Compac_Bathroom_Leopold&Fauconnet Architectes DPLG_photo FlorianKleinefennSept2017
Ice of Genesis by Arik for COMPAC has been selected by the prestigious Interior Design magazine as the best product of the year.
Inspired by the great frozen lakes of ice which can be found in the Arctic, Genesis reveals visual fragments similar to those found in natural stone and provokes the eye to delve into the ethereal qualities and surprising transparency of the material.
Interior Design's Best of Year is the design industry's premiere design awards program, honoring the most significant work of the year and recognizing designers, architects and manufacturers from around the globe.
Now celebrating its 12th year, Interior Design's Best of Year is the most highly regarded awards program in the industry. As the ultimate measure of excellence, BoY showcases what's happening today in every category of design and sets the bar even higher for the future.
Non-conformism and avant-garde are the cornerstones of COMPAC, a company that has had the know-how to create trends and to stand out within the international market. The multinational, with a team of more than 300 professionals, exports 70% of its decorative surfaces and it is present both in more than two million houses from all around the world and in large infrastructures for public use.
Vote for this entry: https://boyawards.secure-platform.com/a/gallery/rounds/12/details/10021